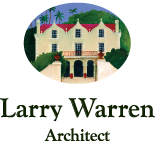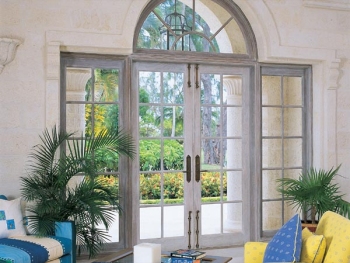 About Us

Larry Warren Limited is a small architectural practice founded in 1986 dedicated to providing personalised architectural services to our clients.
We specialise in Luxury Residences and Condominiums, Hotel and Tourism related development as well as Commercial Office and Multi-Use Projects.
We also offer Consultancy on Historic Building Renovation, specialising in their conversion to modern applications whilst retaining historic elements essential to the preservation and sustainability of these structures.
We prefer to utilise natural materials within our Residential and Condominium Projects such as Coral Stone, Fine Marbles and Stones and Wooden Shingles or Shakes.
Our Design Development Process emphasises a very personalised, hands-on approach; we work closely with our clients at each stage to produce customised projects that exceed their expectations.
We believe that good design remains a hand-crafted occupation; however our office utilises a full range of modern computer applications to produce and present both the designs and related construction documentation.
When working on large or complex projects, we prefer to work as part of a team inclusive of Project Managers and Quantity Surveyors; we take on the role of Consultant during the project period, managing the significant responsibility of Design Implementation, Quality Control and Process Certification inclusive payments during construction.
The hallmark of Larry Warren Limited is the production of quality projects emphasising superior workmanship and customised designs that fulfill our clients' requirements.
Our Team
Principle
Associate
Associate

Mr. Larry B. Warren

Architect
Age: 19th January 1955
Graduate of University of Manitoba
Bachelor of Environmental Studies (BES) 1978
Master of Architecture (M.Arch) 1981

Charles A. Banfield

Architectural Technologist
Age: 15th May 1961
Graduate of The Barbados Community College
OTD in Building and Civil Engineering 1979
29 years working experience working in Architectural office

Kelvin M. Martin

Architectural Technologist
Age: 19th February 1963
Graduate of the Samuel Jackman Prescod Polytechnic
Architectural Drafting Program 1984
29 years working experience working in Architectural office